Since 1995, the Healthcare Best Practices Forum has been 

the

 annual event that recognizes outstanding compliance performance in healthcare organizations.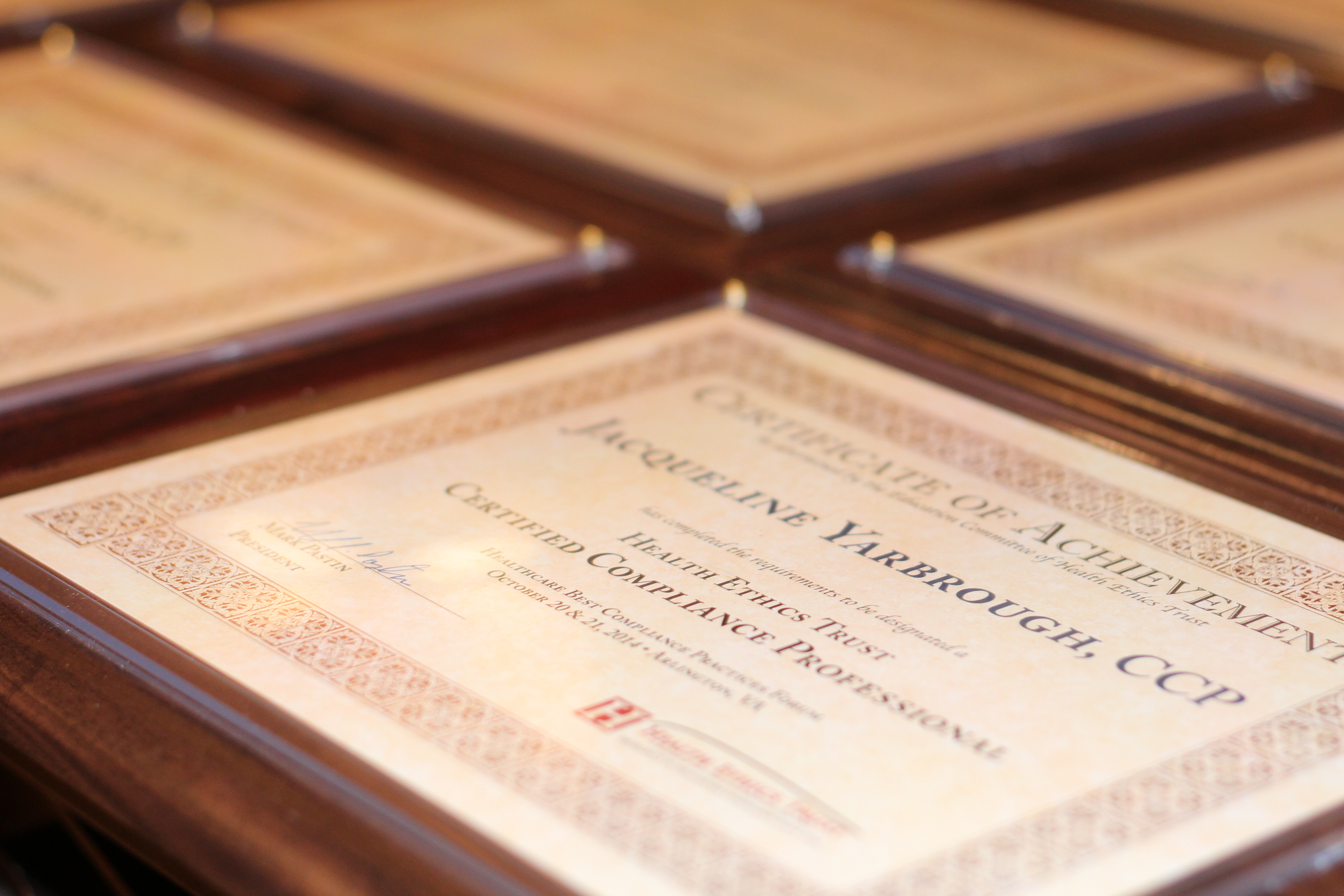 Each year at the Forum, Best Practice Awards are presented to organizations as recognition for having healthcare best practices in their compliance programs. In addition, all compliance professionals who have achieved the CCP or CCE certification or recertification will be recognized.
Over 150 best practices have been recognized since 1995.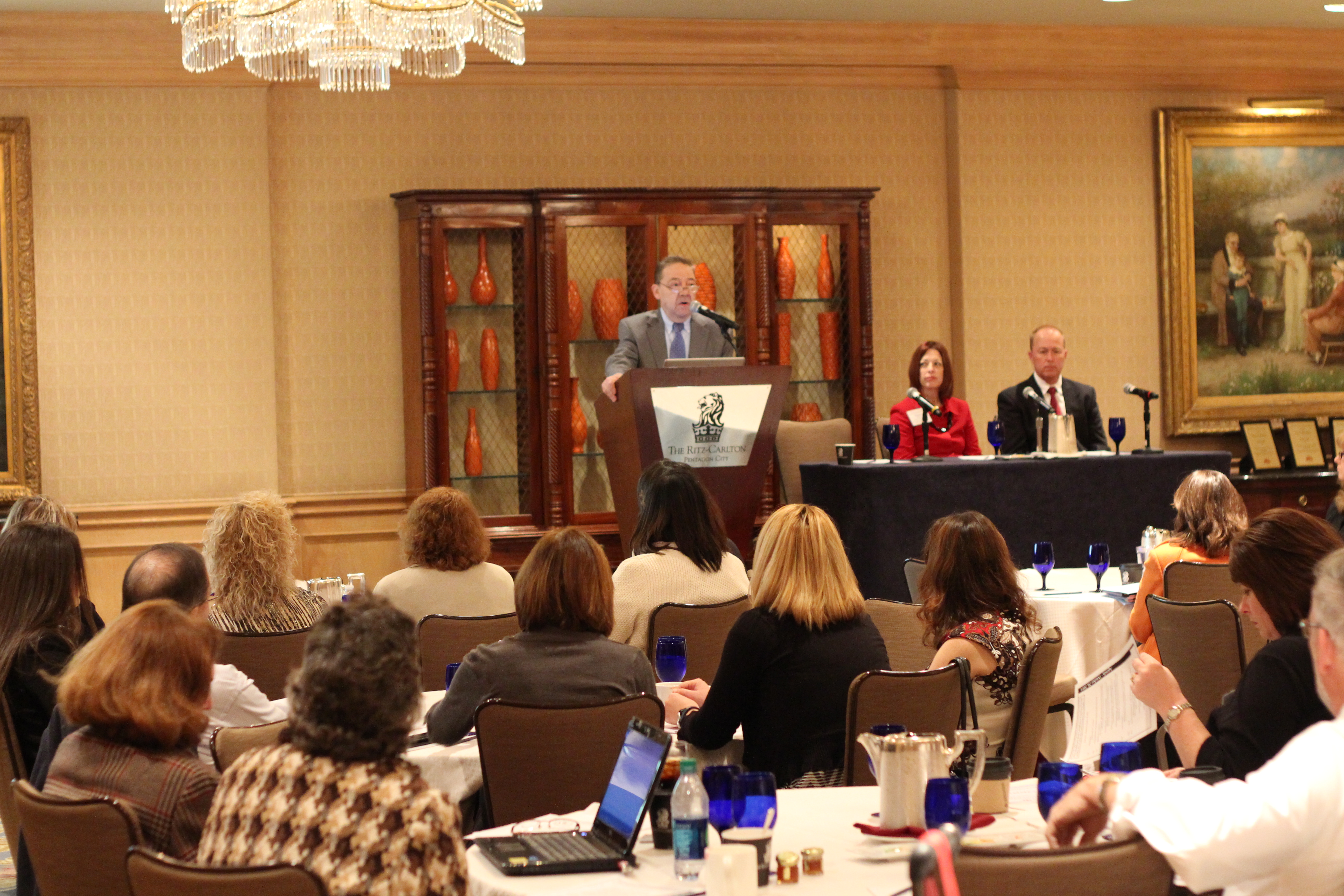 The 2017 Forum will be held October 16 – 17 at the Ritz Carlton Pentagon City in Arlington, VA.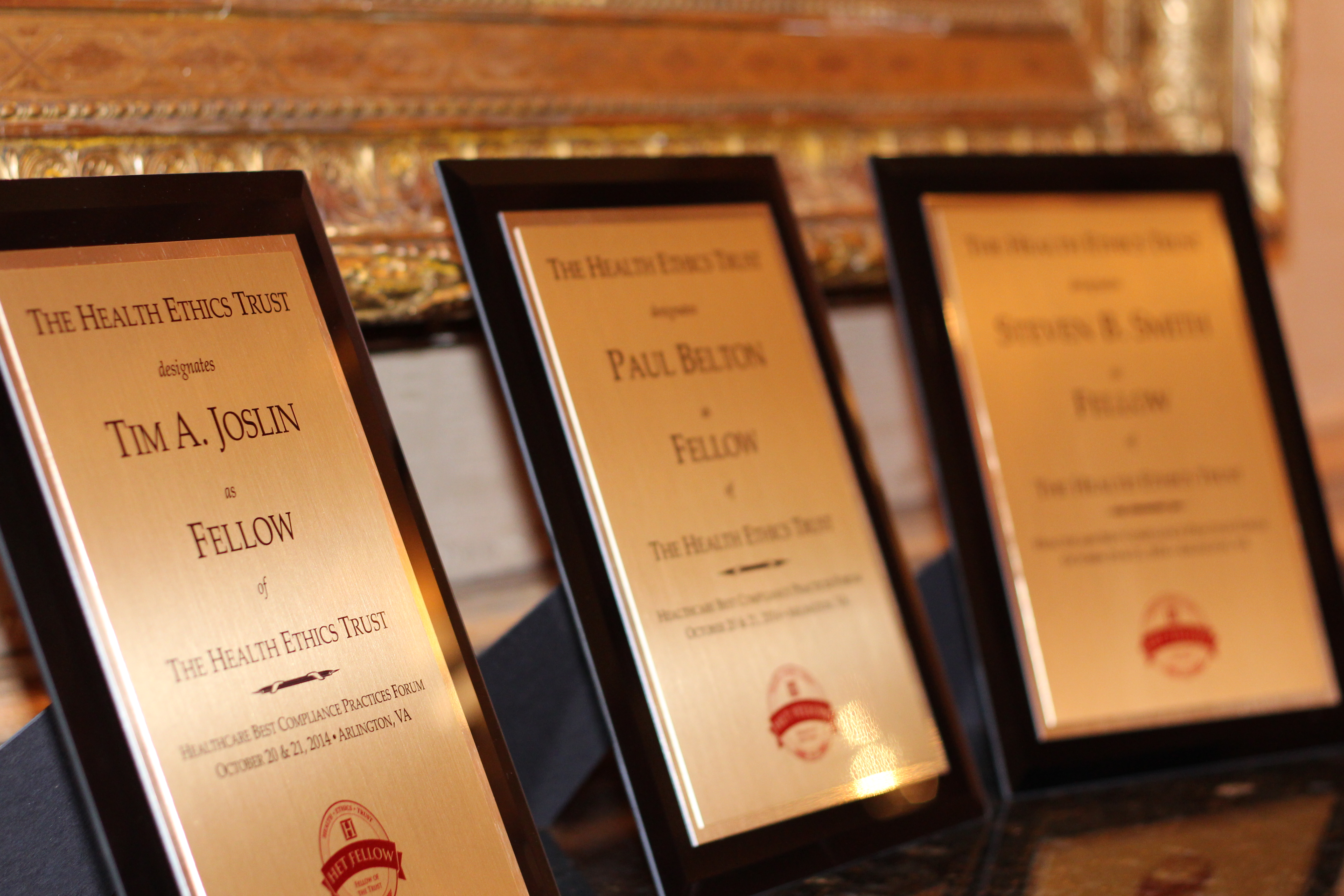 In 1999, the Health Ethics Trust honored the first Fellow of the Trust – the highest distinction in healthcare compliance. Since that time, 25 individuals have received this distinction. Annually, the Trust recognizes one Chief Compliance Officer Fellow and one Chief Executive Officer Fellow, who are publicly recognized at the Best Practices Forum.
If you would like to nominate someone for a future Fellow of the Trust award, please call or email the Health Ethics Trust at 703-683-7916.
57392 Total Views
17 Views Today